The Helix at Lake Mary ups the resident experience
301 units • 4 stories • Lake Mary, FL
After experiencing poor customer service with their previous provider, Parkway Property Investments switched to Quantum Fiber for The Helix at Lake Mary. Now, residents enjoy ultra-fast, property-wide WiFi that's also cost-effective and future-ready.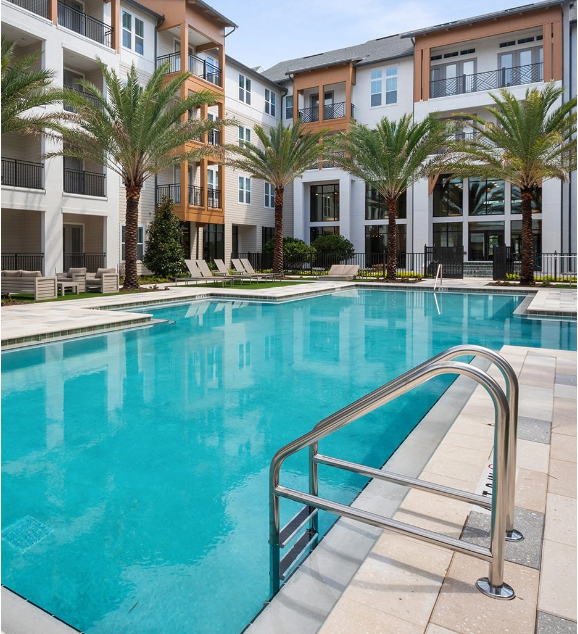 A less-than-ideal customer experience with a different internet service drove Parkway Property Investments to seek a new broadband connectivity provider.
For the Helix at Lake Mary, Parkway Property Investments wanted a property-wide WiFi solution.
Cost-effectiveness
Premium resident experience
A future-ready solution (having the bandwidth they need for future applications)
Speeds to support play, work, and learning from home
.
Quantum Fiber's Instant WiFi was a great fit for the Helix at Lake Mary. This turnkey connectivity solution provided property-wide, high-speed WiFi, with attentive, ongoing client support.
Easier internet access for residents
Faster internet speed
The newest technology
A solution customized for the property
Improved property value
.
Attracted more residents
Increased cost savings
Experienced faster broadband connectivity
Increased property value
Improved smart home technology
.

Quantum Fiber Instant WiFi service delivers a premium resident experience by making moving day easy – no waiting for a technician, no install, and no contract.
Rich Toomey
Director of Development, Parkway Property Investments, LLC
Testimonial based on existing Quantum Fiber and property relationship or provided as an endorsement when the parties have a marketing agreement.
About the Helix at Lake Mary
At The Helix at Lake Mary, residents enjoy low-maintenance resort-style living with all the conveniences of home. Located in the heart of Lake Mary's Wellness and Technology Park, The Helix Apartments offers residents the ease and excitement of life they desire. With easy access to the best entertainment, coffee shops, shopping, fine dining, or travel, The Helix lets residents enjoy life to the fullest.