Single-family communities don't just go online, they live there
Quantum Fiber is built to meet the soaring resident demand for high-quality internet connectivity.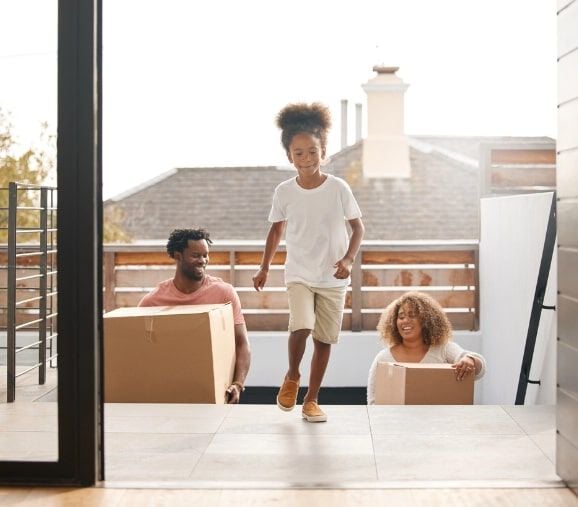 Blazing-fast, flexible fiber internet is future-ready
Quantum Fiber is the smart investment for communities that look ahead. Get future-ready technology and solutions built for today and tomorrow.
Symmetrical speed up to 940 Mbps* and now up to 8 Gig** is in select locations.
Continual optimizing WiFi coverage – and it's private, with built-in security measures, and remedy conveniences.
Instant, move-in day activation – no installation or additional equipment required.
Designed for any residential property or community—from high-rise apartments to single-family homes.
* Speed may not be available in your area. ** Limited availability, service and speed in select locations only. Must be on a wired connection.
For new and existing single-family communities
With Quantum Fiber internet your new or existing community can embrace tomorrow. A fiber technology installation or upgrade can often be completed faster than other services and solutions and become a true investment in the future of your property.

As an MDU technology consultant, we are constantly seeking qualified broadband service providers we can bring to our clients who offer competitive ultra-fast fiber internet speeds to the residents, along with managed community WiFi. Quantum Fiber has checked all the boxes for us, and we are confidently moving with them in the strong national growth of multifamily developments currently underway.
In the Artisan Flats project, we evaluated several ISPs in terms of technology platform, the scope of work, and infrastructure, and Quantum Fiber was clearly the most competitive and qualified for the job. We were also impressed with the responsiveness of the whole team from initial sales contact through engineering design.
Tim Brice
Owner, Brice Consulting Group LLC (Quantum Fiber Bulk Internet)
Testimonial based on existing Quantum Fiber and property relationship or provided as an endorsement when the parties have a marketing agreement.