Apartment buildings need a connected world that actually works
Providing top amenities, like fiber technology, can boost NOI by attracting residents and enhancing property values to your high-rise, mid-rise, and garden-style communities.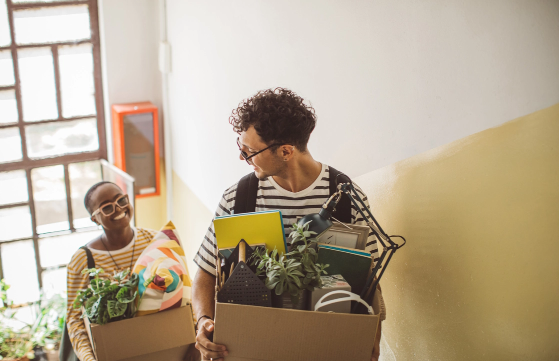 Instant 360 WiFi
Symmetrical speed up to 940 Mbps and now up to 8 Gig** is in select locations.
Continual optimizing WiFi coverage – and it's private, with built-in security measures, and remedy conveniences.
Instant, move-in day activation – no installation or additional equipment required.
Designed for any type of residential property or community—from high-rise apartments to single-family homes.
Wall-to-wall and curb-to-couch internet coverage
Our premier Instant Internet and Instant WiFi solutions are designed to meet the changing needs of your residents and property. Both feature pre-installed equipment and wiring, plus always-on internet—to make setup for your residents even faster.
Instant WiFi
Instant, move-in day activation—no installation or additional equipment required.
Up to 940 Mbps symmetrical speed - unlimited data.*
Built for multifamily properties, Instant WiFi gives residents personal, secure, property-wide WiFi.
Ideal for HOAs and owners of mid-rise and high-rise multifamily communities.
* Speed may not be available in your area. ** Limited availability, service and speed in select locations only. Must be on a wired connection.
Don't overlook the WiFi "wild card"
Your plate is full and it's easy to underestimate the importance of WiFi. But having control over the WiFi speeds in a multifamily property or a single-family home development can be easier said than done. Each property requires a customized solution created by qualified engineers with professional equipment.
Future-ready technology meets contemporary living at Urbane 210
56 units • 5 stories • Davenport, IA
Since Urbane 210 opened its doors, Davenport residents have embraced tomorrow with contemporary living and future-ready technology. Quantum Fiber's advanced fiber internet solutions mean "always-on" connectivity in every residence and ultra-fast symmetrical speeds up to 940 Mbps*—on a secure, reliable network.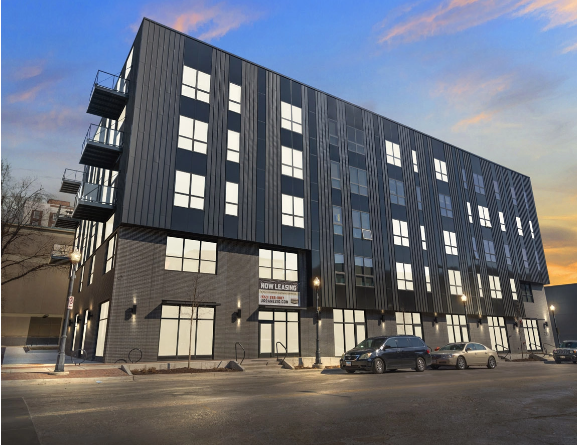 The bulk internet option provided through Quantum Fiber has proven to be a great asset to our residents. With more individuals working from home, fast and reliable internet service is a priority, and Quantum Fiber has not disappointed. The ease of resident registration and activation of their accounts, speed of internet, and prompt customer service make Quantum Fiber bulk internet a win for the property and our residents.
Dallas Khahlhamer Property Manager, Urbane 210
(Quantum Fiber Bulk Instant WiFi)
Testimonial based on existing Quantum Fiber and property relationship or provided as an endorsement when the parties have a marketing agreement.