Future-ready technology meets contemporary living at Urbane 210
56 units • 5 stories • Davenport, IA
Since Urbane 210 opened its doors, Davenport residents have embraced tomorrow with contemporary living and future-ready technology. Quantum Fiber's advanced fiber internet solutions mean "always-on" connectivity in every residence and ultra-fast symmetrical speeds up to 940 Mbps*—on a secure, reliable network.
* Speed may not be available in your area.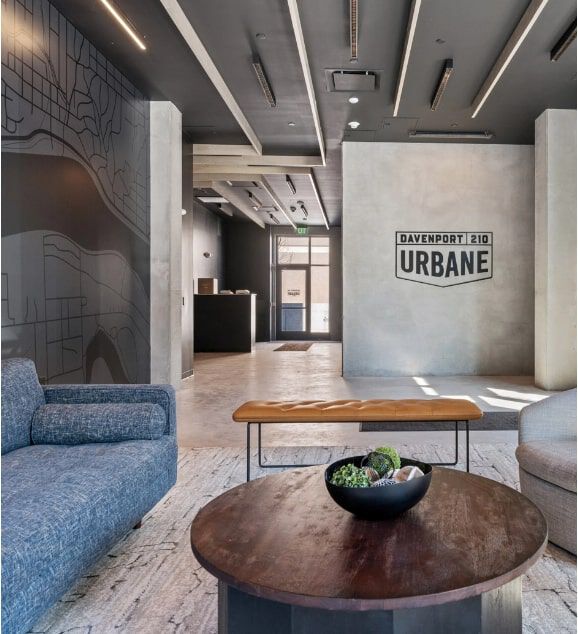 Built specifically for multifamily properties, Quantum Fiber's Instant WiFi gives residents private, property-wide coverage, with an added layer of cybersecurity protection.
Quantum Fiber's fully online resident portal lets residents manage their account quickly and upgrade service easily—whenever it suits them.

The bulk internet option provided through Quantum Fiber has proven to be a great asset to our residents. With more individuals working from home, fast and reliable internet service is a priority, and Quantum Fiber has not disappointed.
The ease of resident registration and activation of their accounts, speed of internet, and prompt customer service make Quantum Fiber bulk internet a win for the property and our residents.
Dallas Khahlhamer
Property Manager, Urbane 210 (Quantum Fiber Bulk Instant WiFi)
Urbane 210 gives people of all ages the freedom to live, work, and play in Davenport's thriving downtown district. Rooted in rich local history and culture, Urbane 210's sophisticated setting provides accessible, contemporary housing and commercial solutions to people and businesses of all kinds.