Custom solutions for ground-up and existing communities
Through the power of our Tier 1 fiber network, infrastructure, and global cyber monitoring, Quantum Fiber delivers on our promise to provide an exceptional internet service built for what's now and what's next.
Bulk internet and WiFi to match your community's needs
Keeping a lid on costs and building up revenue is key when it comes to achieving your net operating income (NOI) goals. For HOAs and property management companies, Quantum Fiber changes the NOI game.
Level-up your property's internet game with connectivity and service your competitors can't touch.
Attract and retain residents—today and tomorrow.
Enable your smart connected community to be adaptive and run smoothly.
All-inclusive bulk as a revenue stream
Future-ready fiber internet can provide an advantage over the competition with cost-effective, "always on" internet.
Favorable pricing can yield a revenue stream, or savings you can pass on to residents.
Your bulk service agreement rate stays the same for the entire contract term, so you can more easily plan and budget for a steady rate of revenue rather than try to account for introductory rates and/or yearly escalations.
Why Quantum Fiber is the amenity gold standard for residential properties
Quantum Fiber delivers the whole connected world to residential communities and means new possibilities for builders, developers, and property owners ready to make their properties and new construction future-ready.
Choosing Quantum Fiber has its advantages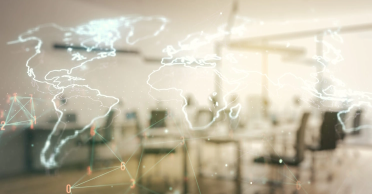 Tier 1 internet service provider
Only Tier 1 providers can offer direct, truly globe-spanning, dedicated internet access. A Tier 1 level provider owns and manages their own private network, so customers deal with a single company from the consumer level all the way up to the internet backbone.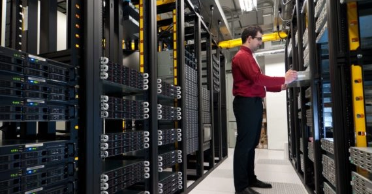 A key upside for Quantum Fiber customers is that they benefit from our advanced global cybersecurity monitoring and threat mitigations. When multifamily communities choose Quantum Fiber as their ISP, they get world-class speed, reliability, and robust security protections.
The Internet of Things (IoT) is tying more and more of everything together. Made up of sensors and smart devices that share information, the IoT is becoming an increasingly critical part of homes' and communities' ecosystems.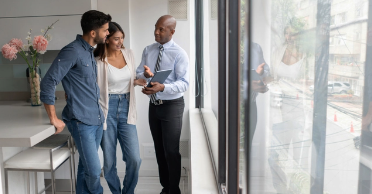 Bringing Quantum Fiber internet into your community can dramatically boost your net operating income (NOI). By leapfrogging ahead of your competition with potentially unsurpassed fiber connectivity and superb service, you can charge and earn higher rent. Plus, you may see more resident loyalty and longer-term renewals.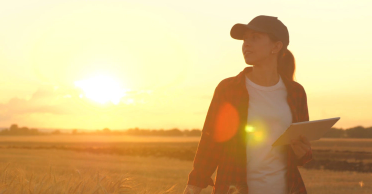 Take note whether your broadband provider has a sustainable approach to operations and growth, in addition to sustainable products like fiber. Everyone needs to work intelligently to make their buildings more ecologically sound. And, choosing the right connectivity technologies and vendors will protect your investments, earn you greater ROI, and enable you to be a better steward of our planet.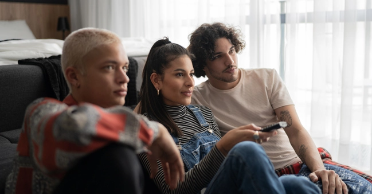 With Quantum Fiber internet, your residents can watch what they love and love what they watch—minus the contract commitment. From live TV, local channels, news, and sports, to premium shows, on-demand movies, and more, TV is best when your residents choose what's on.
Third-party streaming TV subscriptions apply.
Explore our premier solutions for your property
Quantum Fiber Premium Internet Solutions
Comparison of key features
Instant 360 WiFi
Instant WiFi
ULTRA-FAST SPEEDS
- Up to 8 Gig** speed on a wired connection in select areas


** Limited availability, service, and speed in select locations only. Must be on a wired connection.

- Up to 940 Mbps* speed on a wired connection

*Speed may not be available in your area

RESIDENTS MOVE IN, SIGN UP, AND GO
Instant account activation–no installation and no additional equipment​ needed
PREMIUM INTERNET​
Private, secure, and reliable internet–unlimited data, no annual contract​
CYBERSECURITY
Built-in measures of protection
CUSTOMIZABLE
Tailored deployments for each community–using your site plans and connectivity needs​
WIFI FOR HOMES​
Room-to-room coverage on a dedicated IP address​
WIFI PROPERTY-WIDE​
Ubiquitous coverage from curb-to-couch, outdoor community spaces, smart-connected equipment​
MANAGED WIFI​
- Residents stay seamlessly connected throughout the property
- Residents connect to the 360 WiFi app to see their whole WiFi network at once
AMENITY GRATIS
- Resident and guest WiFi access. Available for select properties in designated common areas.
- Residents and guests can sign up to trial the Instant WiFi service - no personal WiFi account sharing needed
​- Property Management property-wide WiFi coverage
​- Property Management wired connection - dedicated wired connection installed at the leasing office. Available at select properties.
COMMUNITY TYPES​
- Single Family Homes
​- Townhomes
​- Garden Style
​- Mid & High Rise Properties
Chart as of May 2023. Quantum Fiber may change, cancel, or substitute offers and services, or vary them by service area, at its sole discretion without notice. All products and services listed are governed by tariffs, terms of service, or terms and conditions posted at www.q.com/legal.
Learn more about Instant 360 WiFi →
Learn more about Instant WiFi →