How do I get this great Quantum Fiber internet offer?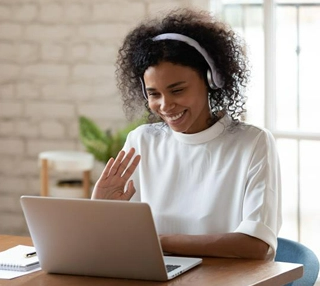 Are you a current Quantum Fiber customer?
Follow these steps to see if you qualify for ACP:
Frequently Asked Questions
What is the Affordable Connectivity Program?
The Affordable Connectivity Program (ACP) is a program newly created by Congress and managed by the FCC. It is designed to make the internet more affordable and replaced the Emergency Broadband Benefit Program (EBBP) on December 31, 2021. The ACP provides up to $30 per month toward a household's internet bill, though households on Tribal land will be eligible for up to $75 per month.
Will I qualify for the Affordable Connectivity Program (ACP)?
Your household is eligible if you have an income at or below 200% of federal poverty guidelines.
OR if any member of your household:
Qualifies for certain assistance programs, such as Medicaid, SNAP, federal public housing assistance, WIC, or Lifeline. If you are already enrolled in Lifeline, you automatically qualify for ACP.
Receives benefits under the free and reduced-price school lunch program or the school breakfast program, including through the USDA Community Eligibility Provision.
Received a Federal Pell Grant during the current award year.
Participates in Tribal specific programs, such as Bureau of Indian Affairs General Assistance, Tribal TANF, or Food Distribution Program on Indian Reservations (FDPIR).
See complete qualification details on the USAC site
Note: Households that qualified for the Emergency Broadband Benefit due to a substantial loss of income due to job loss or furlough since February 29, 2020 due to COVID-19 will need to re-qualify for the Affordable Connectivity Program.
Does the qualification from National Verifier expire?
Yes. You must complete the Quantum Fiber application within 90 days of receiving a qualification number from National Verifier.
Does the discount apply to installation charges?
No, the Affordable Connectivity Program can only be applied to service charges and not to installation charges.
Can I get the benefit if I live in an apartment building?
If you live in an apartment, condo, duplex, or other multi-family building and your internet service is included as part of your monthly rent, talk with your property manager or landlord about working with the service provider for your building to learn more about benefits available for eligible residents.
Can my roommate and I each get the benefit?
No. There is one Affordable Connectivity Program benefit for any given household (that is, for all individuals at an address).
For how long can I get the discount?
The ACP is a long-term federal program designed to ensure qualified customers can afford the internet service they need for school, work, health care, and more. If the program ends or your eligibility status changes, you will be notified.
If you have any issues or concerns with the Affordable Connectivity Program, we're here to help. You also have the right to file a formal complaint with the Federal Communications Commission by visiting the FCC Consumer Complaint Center website or by contacting the FCC Consumer Complaint Center at 1-888-225-5322.